Friend Indeed Association – May 2023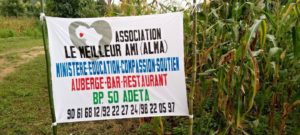 This is an old temporary sign that says that our ministry is centered around education, compassion and support. That has never changed and never will. We are involved in the communities we serve in all of these areas.
We are involved every week in providing counseling for adults and children living with AIDS in cooperation with the government at their health center. We provide kits of food there and we make home visits also, bringing gifts. We share the Gospel publicly and individually with our new friends.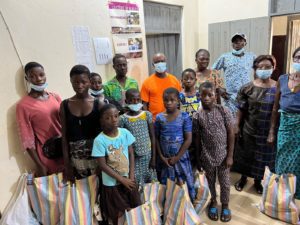 At the Center with the adults and kids we help by giving counsel and gifts to, and most importantly, the Gospel!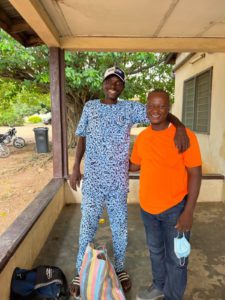 With our new friend Samuel, with whom we visited later at his home.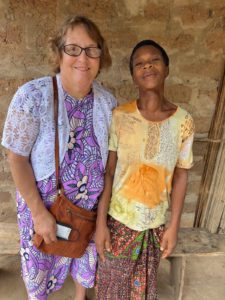 Home visit with Afi, who received Christ as a result of Friend Indeed's ministry to her at the Center and here at her house.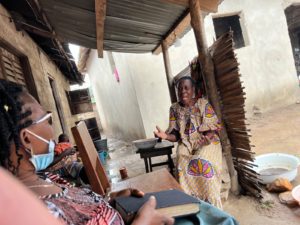 Kafui and I got to share the Gospel and help a woman with HIV.
\Another community activity in which we have been involved is teaching health education to junior high and high school students in communities in Togo, and the schools allow us to share from WHOM our love and compassion come from: Jesus and how He has come to save them. Many saving conversations have ensued, for which we are extremely grateful.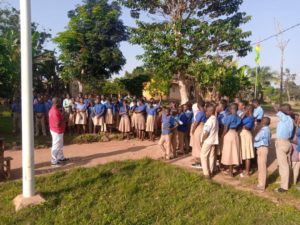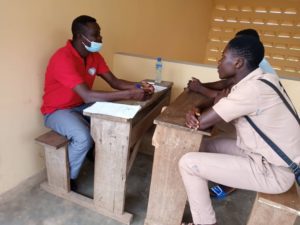 Daniel, teaching, sharing the Word with one group of kids at their school One on one.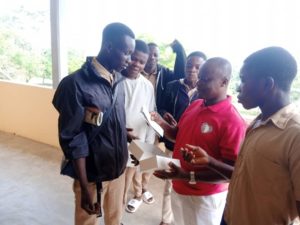 Sharing with a group of boys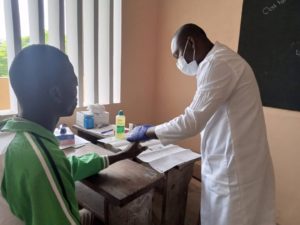 HIV tests were done for the students as well as counseling, teaching and sharing the Word. These are some of the activities Friend Indeed is doing in Togo, along with many others, such as outreach in churches, community events, and compassionate care for so many in our sphere of influence.
We want to thank all of you who have, for your prayers, your support and your encouragement as you have continued to see the vision of what Friend Indeed is about and have continued to help. We thank each of you for your heart for God and to help those who still need our help and still need Jesus! . We need your help more than ever to continue our ministries in Togo. Others who used to, could again have a huge impact, if each one could consider helping the ministry which Brenda continues to lead. We would ask that you please consider giving to our ministry if you never have or if you once did. Friend Indeed Association is a ministry that is a 501c3 non-profit ministry which continues to operate in Togo and with a presence here in the US.
We pray that if God has touched you in any way, and you could help us, that you would click on our button here Donate Now which takes you to our donation page where you can sign up to give monthly support or one-time gifts securely via PayPal.
You will be seeing new ministry activities and opportunities, new changes, new events to be involved in, new updates, new ways to be blessed by all God has done and is doing in the ministries of Friend Indeed/Association Le Meilleur Ami in Togo! We will be having organized events, fundraisers, and new ways to serve here in the US and you will be the first to be aware as you come to our website and/or receive our updates in your email.
We thank God for you and pray that you are filled with His joy and strength as He pours out in your lives.
Much love to you and yours, Brenda and Louis for Friend Indeed.